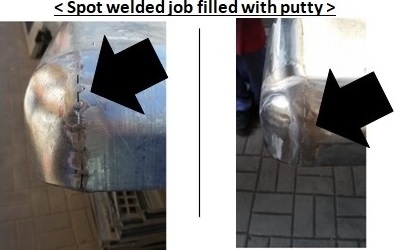 Metal / Body Filler Solutions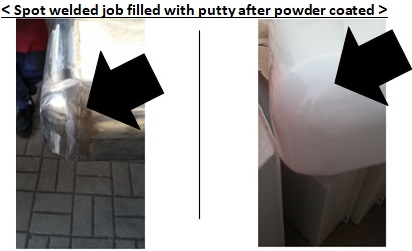 Powder Coatable Body Filler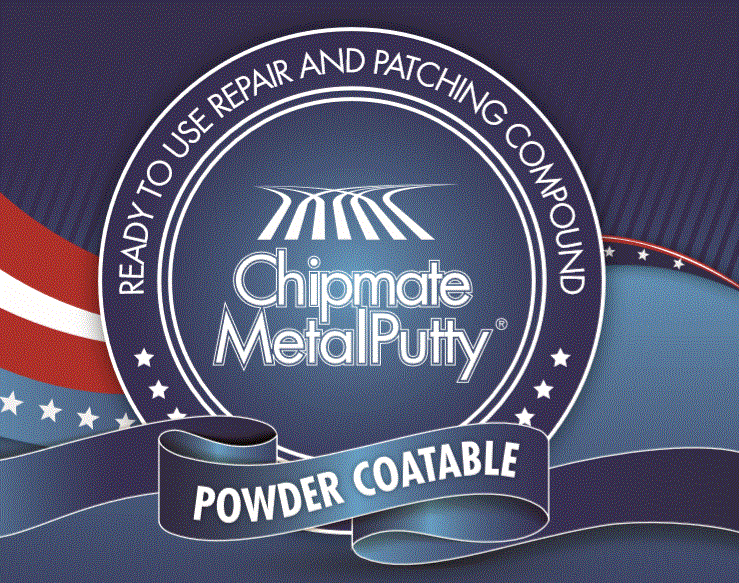 Your surface preparation Issues Simplified !!
Now available in U.A.E.
At your service since 2008!!
We're committed to do every job in the Right Way!!
– What is Chipmate Metal Putty®?
– How this is useful for you?
Are you facing issues with epoxy body fillers / steel putties that was used in your fabricated jobs after powder coating?
Pealing-off (applied filler) / pin holes / discoloration are usual issues which eventually cost more for its rectification or else you compromise the    quality / finish of the work. In case you face any of the above, and if you are looking for a permanent solution, then try / start using Chipmate Metal Putty® Made in USA (Powder Coatable).
Most steel fabricators / fire rated seamless door manufactures are successfully using Chipmate Metal Putty® provided their doors / end products are finished with powder coating so as fabricators.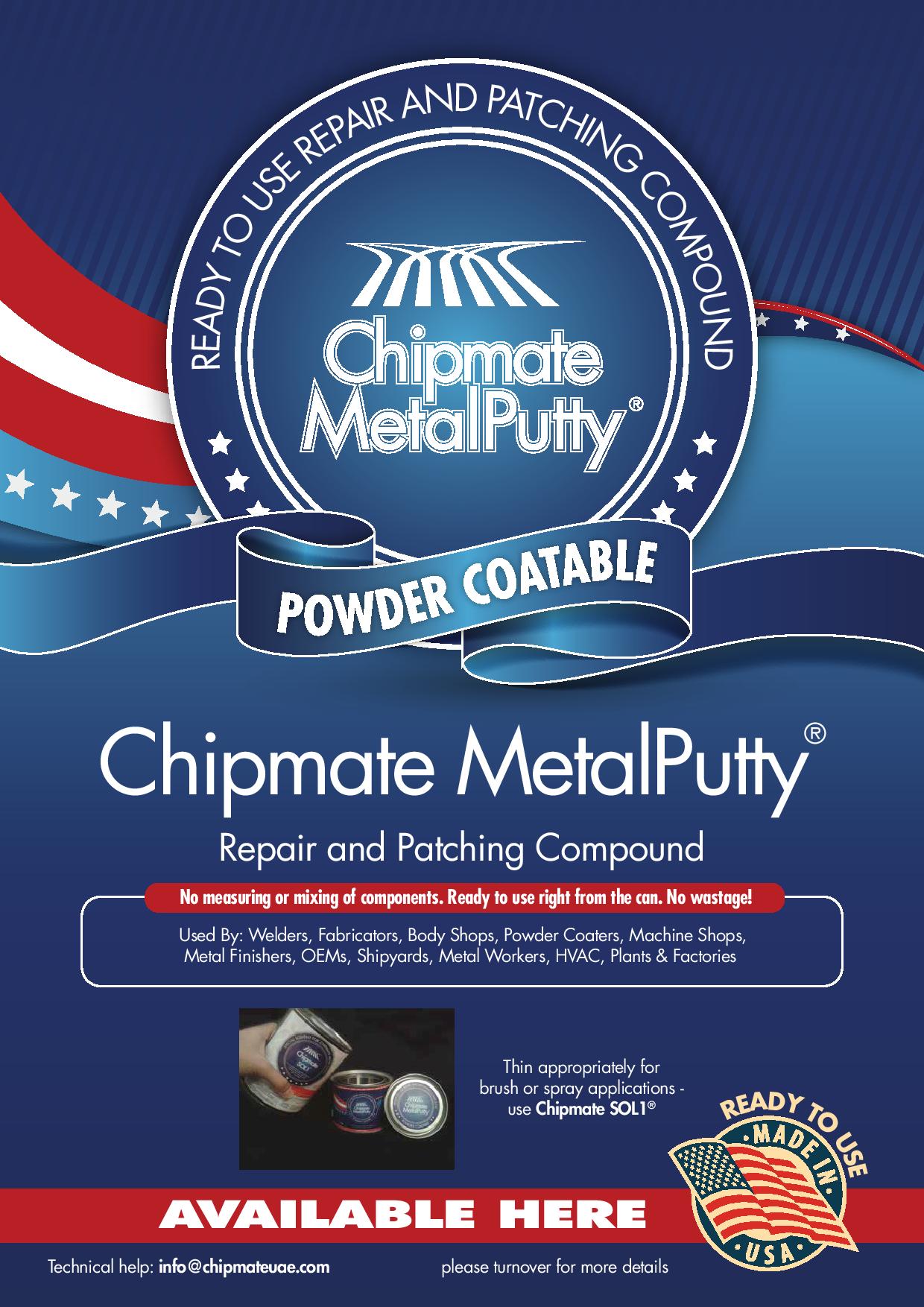 Key words – epoxy putty for powder coating | powder coating putty | putty for powder coating | high temperature metal putty | lab-metal | hi-temp lab-metal

Location
P.O.Box 121613, Sharjah
SAIF ZONE, United Arab Emirates

Working Hours
09:00 AM - 05:00 PM
Saturday - Thursday

Contact
+971 6 5576106
e-mail - info@chipmateuae.com